Do you want to know role of e-commerce in improving customer satisfaction?
Do you want to attract new customs?
Do you customer close the website within 1 min?
Do you Know Customer delight is the best marketing technique?
Creative Ways to Surprise and Delight Your Customer?
If your service is pleasant and beyond a customer expectation then you can conclude as a service provider that customer is highly satisfied and delighted. For this you need to do some basic research regarding your targeted customers, study their likes and dislikes and then offer the required needs to them.
As a service provider you must know how to differentiate between customer's need and wants? If you have done this analysis properly, then remaining things can be carried out very easily. If you notice your customer properly then you can say that their expectation towards a service is highly reasonable.
Factors On Which Customers Expects
As a service provider take your own time to find out that particular X factor which brings in delight to the customer. Delighting factor may vary according to individual customer preference and taste. For example few customers may expect discounts, whereas some other customers may expect freebies kind of stuffs. iStudio provides you the best eCommerce web development company in Chennai.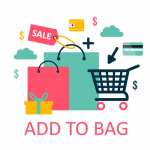 Customers can be broadly classified into three categories based upon their purchase decision making. Initial 30% (CLASS A) will be the primary target, while the next 40% (CLASS B) needs a little bit convincing force from the seller side and at-last the remaining 30% (CLASS C) customers will be the challenging lot to any kind of sellers or business.
As a e-commerce service provider you need to use your strategies to the core with these 30% of customers. Providing repetitive delighting offers may or may not satisfy your customer depends on the class the belong too, so as a e-commerce service provider you need to classify your customers into three classes and offer them their expected delighting features.We are the top eCommerce web development company in Chennai and provides you the best customer interface in web designing.
One of the most effective and coolest strategy is to focus your delighting technique on more customers instead of repeatedly delighting a specific group. This will be helpful in focusing on every customer as well as retaining them in a better way. A survey result shows that majority of the customers were pulled back using this delighting strategy.
Another important factor that e-commerce service providers need to understand is your error handling method. Most of the companies were seemed to be lethargic in this issue, believing that bugs are sorted in first attempt.