Personal coaching is getting well established as an industry, and it is gaining high momentum in the last couple of years.This particular industry has got well accomplished by crossing USD 1 billion landmarks with 47% of growth in the last couple of years. Personal coaching has become highly important, and it comprises of several fields like fitness, finance, and education. People have started focusing on their overall wellness which has reflected in the growth of this industry.An industry like personal coaching having a huge scope of potential growth must have a well-framed website design.We as the best web design company in Chennai, India deliver you with an exclusive set of designs exposing your competitive niche and pulls-in the potential audience set.
Today's customers are really smart, and they exactly knew their needs. Since the web design world has evolved a lot from its inception, today's modern customers tend to prefer a neat and simple website for them.Adding too much of functionalities and mixing up with all the existing designing trends won't actually workout anymore.Businesses irrespective of their industry must tightly stick with their game plan of satisfying their target audience and must only deliver the required features.
When it comes to personal coaching industry, the actual website visitors are looking for precise information to get displayed and avoid the junky one.Being the top website design company in Chennai, India we deliver you the crisper website that grasps the complete attention of the entire target audience.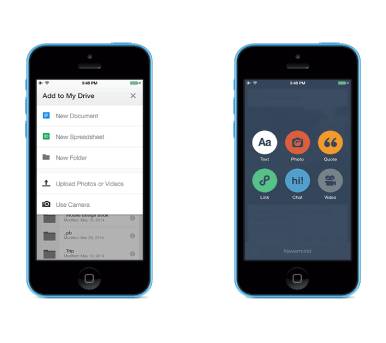 Getting a mobile-friendly website has become the top priority for any business to rely more on their online customers.
Post the evolution of smart phones more than 90% of customers visit a website using their handset. This commanding growth of smart phones has pushed the industry to create highly responsive website designs that perform well in portable devices.
Being the best responsive web design company in Chennai, Indiawe create a device friendly website that affixes according to the screen resolution and displays quality information. We enhance your personal coaching business by driving a larger audience using mobiles.
Despite being simple, today's website has one feature in common and, that is having big font's gets reflected in their headings, image texts and content as well.
This feature depicts the expressive nature of modern website which is highly welcomed by the users as well.
Especially when it comes to personal coaching industry, their target audience looks out for bigger fonts which they find it to be appealing. We create highly engaging website designs in Chennai, India which is industry and target user specific.
Similar to bigger fonts today's website designs opt out for bigger images to maintain its expressive nature, industries like personal coaching focus on using bigger images as a part of grasping their target customers.
Including bigger images in personal coaching, websites deliver added advantage to the concerned business and found to be the key driving force. We deliver scintillating web designing services in Chennai, India who embed required images in a unique way.
Social media integration is highly important for any website despite their business or industry to which they belong too.
Well-Crafted website design will acquire a number of target audiences only when it hits the social platform, incorporating social media platforms is highly important that drives in potential business or you.