Kids online game
are popular for the reason that parents have understood the value of healthy online video games that can boost the kid's learning and even make them learn new skills. Schools are today adapting to games in the syllabus as a mean to teach kids important concepts as they grasp quickly if they are taught in a game form. This is the similar concept with kids' games available online. These are for kids and based on the norms and regulations so that parents can let their children play these games without any hesitation.
Kids expect a huge
variety of games
and they typically get bored of single games. Hence it is important to have multiple genres of games like arcade, adventure, action, creative, fantasy, racing, sports, puzzles, quizzes, strategy, platform and team games to make them engaged in your website or app. Also, these genres of game must play by the rules "for Kids" hence it should be developed with more focus on aiding in healthy brain development.
With expertise in the game development field for many years we can develop user-friendly kids online game websites and apps
A good
kids games website
should entertain all the age groups and there should be an option to choose their age group for the kids as it optimizes their gaming experience. You don't want to engage smaller kids with the games of elder kids and vice versa as they will end up searching for the right game themselves and eventually get bored. Segregating the games types and by age group is a better way to give excellent user experience. Nowadays, there are family games where the parents can play along with the kids online. So, a website or app mut give the necessary game options for playing as a team and can be enjoyed as a family.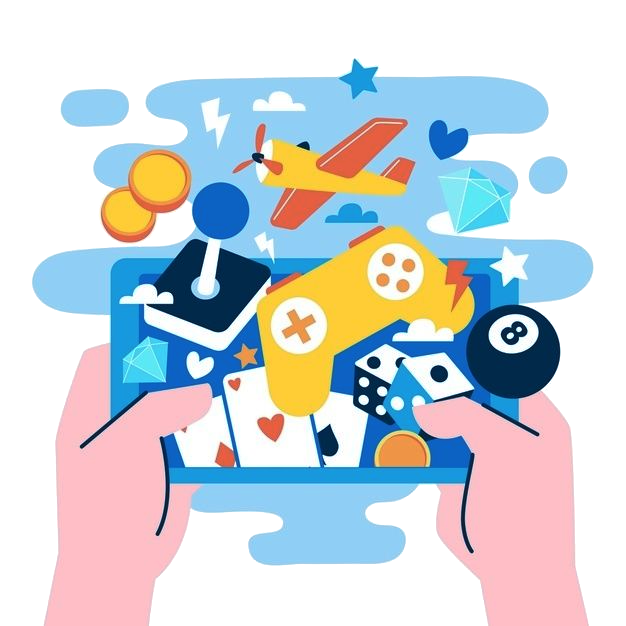 Excellent design and feature rich kids game website development is our speciality
Kids online games
must have easy to use interface as they cannot turn to their parents every time to use the tools from the dash board. Using 2D and 3D games are must as the images are attractive that kids may fall in love with the characters portrayed in the games. Attractive colours and bring themes are inviting for the kids. But it should not hurt their eyes too. Hence care must be taken while playing with colours in the kids' games website and app development. other features like easy navigation around the web sites is common for all game websites.
Any game website should be responsive to cater to the needs of all the visitors using many kinds of devices. Today, kids are playing games not only on desktop but also various devices like tablet and mobile phones. Not only that! These devices run on various OS depending on the brand. If a game development is responsive and has cross platform compatibility you can make your game app and website usable to many groups of gamers. In turn, this will increase the number of users and subscribers to your game website or mobile app.
Immersive games with strategy and problem-solving types are a great hit among the kids. It improves the memory and others skills for kids while inducing their creativity and hence, loved by parents too. Also, games that capture kid's imagination and let them focus for a long time is great to improve their determination in achieving goals in their life.
Responsive mobile app development for kids' games with excellent user interface to ensure your ROI