One of the most important things in increasing traffic to your website is
web design elements
and many web designers are careful to implement the strategies for creating best websites. They have a huge task of responsibility to apply the
web design elements
and the methods which tend to increase traffic to the website and help business to flow in.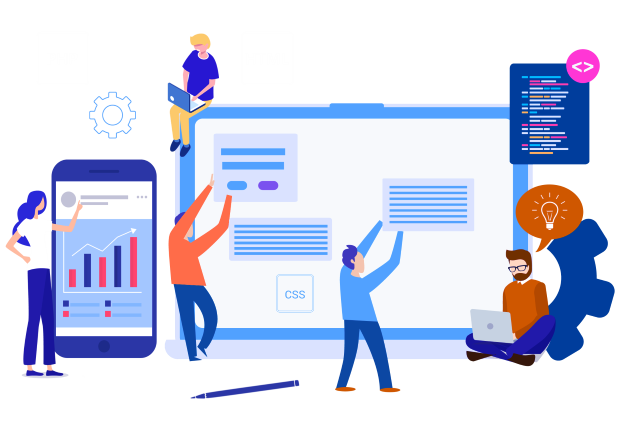 Websites having important elements generate more traffic and designers propose web design life cycle plan, which is the foremost major one to be taken into account. They decide the elements to be incorporated, systematically optimize the websites, and decide what necessary traffic to be generated which helps to bring the audience to the website and generate business to grow.
We create the best business websites using latest design elements
What are the elements used in web design for a website?
Elements used in web design
are the most important ones, which are incorporated in websites by web development agencies. These help the websites to look richer and bring more traffic.
The elements are as follows
Searching for a web designing company to develop feature-rich website for your start-up?
What are the methods you can follow to improve website traffic?
Web development agencies
take the responsibility to implement the various tactics to improve website traffic and it is a must one to be followed in all website creation. The traffic to the website can be either organic or paid. It depends upon the web development agencies to guide their clients whether to opt for both traffic's or stick to a single one.
The methods are as follows
Web design elements are important for a website to get more business and lead generation. These days buyers use many devices to reach out to websites. So, it is important for a website to be responsive and SEO optimized for many devices. Following effective digital marketing is another way to improve website traffic. These web design elements not only bring more traffic but also help to improve ROI.
With ample experience and industry-wise expertise our designers create awesome websites that increase your revenue.