Covid 19 and the lockdown has put many businesses into a difficult position including the ones in the education sector. Schools, colleges and other educational institutions had to compulsorily adopt online tutoring and other digital ways to reach out to the students and continue their business. Virtual learning has been gaining more and more attention and it may extend even after the pandemic goes away completely. Owing to the technology and the convenience of learning from home is unmatchable and most of the times online learning is more comfortable for the students from long distances. All in combination brought to the ed-tech disruption where now online tutoring has become a mandatory feature of every educational institution.
Ed-tech ecosystem powered by digital disruption
The transformation education industry undergoes because of the various factors is huge and one cannot deny that it is not only pandemic-driven but also technology driven. Physical class room based learning has become off trend while educational institutions are conveniently closed for safety reasons leveraging the technology to provide the same quality education online. Online tutoring is the need of the hour and schools and colleges are already adapted to technology driven virtual class rooms so that the learning happens without any hindrance. This has changed the learning material used in the past. Now the syllabus should be content rich and intuitive so that the students can understand and gain rich knowledge from the study materials.
Looking to build an exclusive online tutoring software tool for your educational institution?
AI in the educational sector
Artificial Intelligence is a break through technology that is disrupting almost all the sector. There is something called adaptive learning in which the online education systems leverages the power of AI and offers tailored study material to students as per their learning capacity. Although it is followed in the posh universities right now the day are not far that the technologies reached every common education system in schools and colleges. Personalized learning improves the students learning ability and their confidence and it's a highly appreciated learning strategy. Analytics on everyday learning is a great tool for the students to measure their own improvements and lags and correct them accordingly without a tutor's help.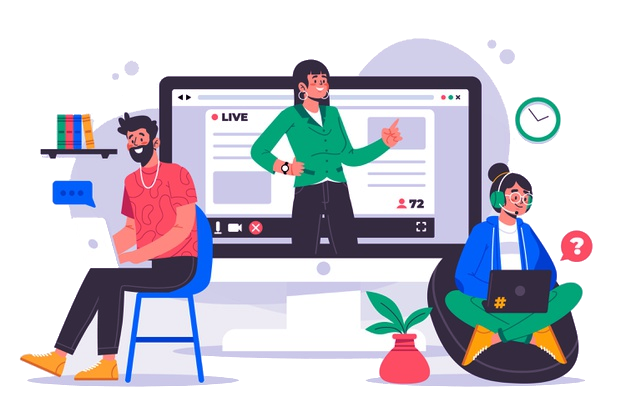 User-friendly interface, AI powered chatbots and much more to make online tutoring wholesome
Thanks to the technology that at the right time it saved many educational institutions to adapt to the lockdown quickly and continue to give education without any disruption. The students also find it easy and time saving as they don't need to commute to school or college to study but just sit at home and learn from in front of their computer. It gives opportunity to learn from a new syllabus that is rich knowledge-rich and intuitive. The online tutoring interface is convenient and provide various tools and features for the tutors as well as students to use sessions more efficiently. Technological advancements like Artificial Intelligence and Machine Learning is a useful disruption especially in the educational sector.
iStudio Technologies is a comprehensive web development company which specializes in developing online tutoring platforms and apps