A website could follow various design paths depending on its design goals. It can be stylish, simplistic, vivid, colorful, sleek, and futuristic. Even though the final appearance and feel should reflect the personal style, field of employment, and corporate identification, there are some fundamental guidelines to follow. The user experience and functionality of the website are improved by the design components, which are also easy to understand. One of the top companies offering the best web design according to your needs is iStudio technologies in Chennai.
How to create a high-end web design for your future:
These are the characteristics that all successful websites share.
A design that enhances the brand image
The website serves as the company's online presence. One method of gaining more market influence is by creating a professional image based on the brand.
The use of white space in high-end web designs is one of the most obvious differences between them and badly designed websites. Visitors to minimalist designs with text and visual elements often feel uneasy and overwhelmed.
A potential customer needs the space to create a calm, professional environment with a white background. Users want information presented so they can quickly scan it. The high-end web design team heavily uses white space to give websites a sleek, contemporary look.
Looking for the Best web design company in Chennai
Proper HTML, CSS, and other code
Qualified web designers must create a high-end site design. We must maintain a high-end site design in pristine condition across all platforms and browser updates, which call for talented programmers and creative web designers.
Programmers are required during the development phase of a website, even if it has no interactive elements (such as forms or search features). As website standards continue to develop, the site must be encoded properly to maintain its high-quality web design.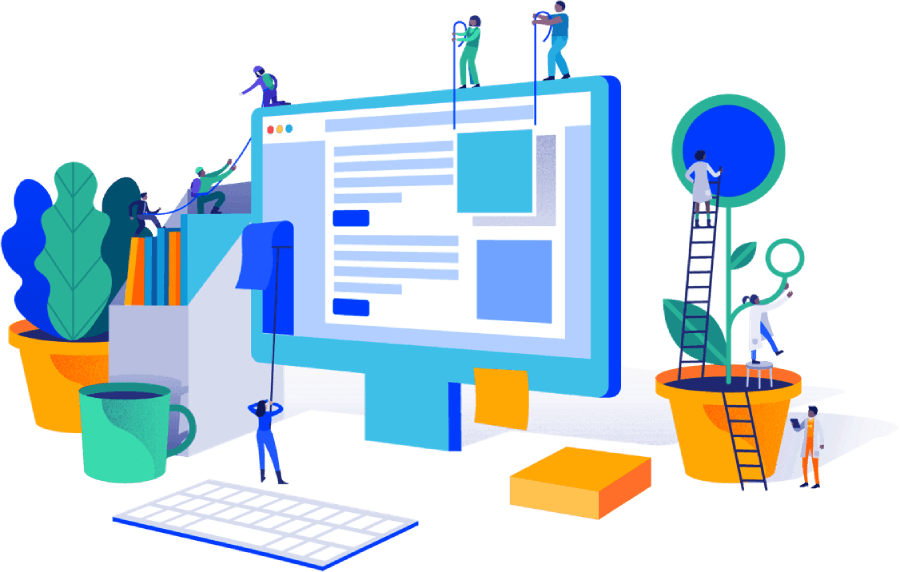 If a webpage is not encoded to follow the new standards, browsers will erroneously display it. According to design development organizations, high-end custom web design is essential for mobile usage, which necessitates website visits while a person is on the road.
Important, worthwhile content
The content generation must match the high-end custom website design on the interactive website. Text written incorrectly or without an engaging tone may diminish the value of the high-end custom design and the company's reputation.
High-end site design will delight the audience, encouraging them to read the information and take action. A powerful formula for drawing in ideal customers and converting them exists among businesses that mix premium website design with intriguing content.
Looking for the Best High-end Plato web design company in Chennai
Marketing techniques that are effective and optimized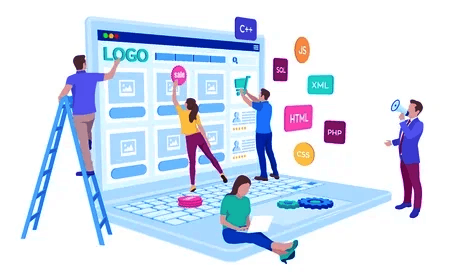 A high-end website with low traffic serves no use for the business.
High-end graphic design appears among the top results because search engines favor premium websites that offer a user experience. High-end web design services can be successful if they can locate a business that specializes in promoting business websites through search engine optimization, pay-per-click advertising, or other strategies.
Ongoing Website Maintenance and updates
Once the high-end Plato online design is live, the project doesn't end; instead, its focus changes. It's time to concentrate on regular website maintenance right now. Over time, we must add new information, change text, and change the number of photographs needed. Maintaining the site's freshness will encourage business owners to return frequently to see what's new.
Functionality is another facet of website maintenance. As browsers and technology advance, users want to ensure that high-end Plato web design remains cutting-edge. The business identity and the beneficial effects of high-end web design on the user experience are undermined by out-of-date functionality or inaccurate website elements.
Searching for website inspiration in various places is one of the website design ideas. Learn about the most recent trends in web design by examining some of the most creative websites. For the best web design in line with current trends, get in touch with iStudio Technologies in Chennai. We are pleased to assist you with the finest web design for your future if you have any questions that our expertise can help you with.
Looking for the leading High-end Plato online design company in Chennai