Today almost 90% of the ecommerce companies perform well in their business especially in terms of expanding the sales and monitoring the operations part but, when it comes to money management most of them starts lagging in major scenarios. At the end of the day, money matters the most and it doesn't count that how big is your ecommerce business? And what kind of brand recognition do you maintain in the market? There are about 10 most important factors that the ecommerce business needs to consider in the entire processing and keep tracking its operation 24/7. We at iStudio Technologies are the bestecommerceweb development in Chennai,which helps you in creating a customer-centric ecommerce website.
When viewed separately these 10 factors don't seem to be a bothering one, but collectively they are very important for the success of ecommerce business. When combined together these aspects provide an entirely new picture regarding the company's financial status. The status of all these factors needs to be monitored properly and compared with previousmonth's status, previous year status, and estimated goal.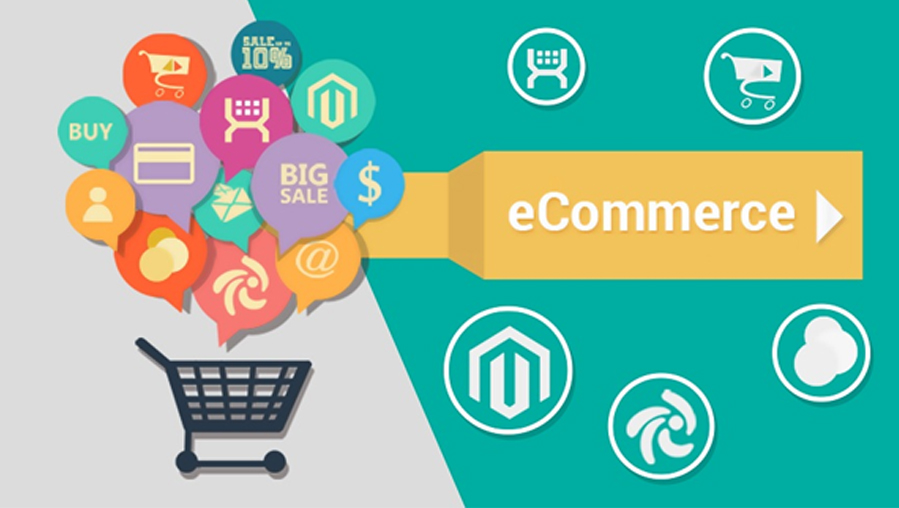 Tracking the performance of sales and its returns is highly important and considered to be the most efficient contributor to the growth of ecommerce business. Mostly the sales and returns of product lines and marketing sources were tracked. Both sales and returns of the products were given equal importance when it comes to tracking where returns were considered to be the part of the sales for every single product. If there is an increase in the percentage level of returns it definitely needs to be considered. Tracking the sales of ecommerce business is done through the relevant market source in order to evaluate the reach of advertising and promotional activities. iStudio Technologies is the best ecommerce web design and development company in Chennai, which highly engages customers visiting your ecommerce store.
b) Total number of orders
Tracking the product orders is highly important in an ecommerce business which needs to be done for every product category and exclusively for every single product as well. The amount assigned to products will change the entire scenario. Let's take for an example that a store usually sells products worth $1000 per day and it can either be of a single product worth $1000 or 10 product each costs $100. Tracking the total number of orders is highly crucial and at the same time, it also helps in higher conversion rate.
Once you have affirmed with the tracking of sales and total order value tracking then you are good to go with average order value which defines the average amount spent over each sale. The sole purpose of tracking average order value is to increase the possibility of a customer to purchase more per visit.
Average order value= Sales/Number of Orders
Cost of sales involves two different factors where one is product cost and the other one is the direct cost that includes shipping charges and the charges imposed on credit card usage. By determining the percentage of overall sales you can actually track the cost of sales and it can also be compared with previous month, and also previous year sales. As an ecommerce website development company in Chennai, iStudio Technologies always provides the best service which keeps your customers highly engaging.
Gross profit margin is used to estimate the marginal profit yielded during the sale of a specific product or entire product category. This can be determined through two different approaches
Gross profit margin = Sales- Direct costs
= Gross Profit/Sales
Through estimating the gross profit margin you can actually try to increase the marginal profit ratio through comparing the current value with the previous month and same month of last year.
f) Tracking number of visits
Store visit acts as the base in creating an opportunity to sell a product or make the visitors turn into a customer. Hence, it is considered to be highly mandatory to track the store visit record using the help of market source moreover it also help ecommerce players to know about the efficiency of their spending towards various marketing tools in the community.
Conversion rate depicts the number of visitors flowing into the site and the actual number of people who get involved in a purchase. Tracking the conversion rate of your ecommerce store can be done by monitoring the activities of your marketing sources.
Conversion Rate= Number of orders/Total visits
At the end of the day, the importance of tracking the conversion rate is to increase the overall traffic inflow of the website. Marketing sources like Google Adwords, Social media platforms, and Bing Ads were deeply considered here.
Marketing is all that leads to the success of an ecommerce business as the abundance of the number of players gets to keep on increasing day by day. The most important thing matters are the amount you actually spend towards attracting and making a customer buy and it doesn't count with the product type at any cost. Hence it is highly necessary to measure the amount spent on all the marketing sources and figure out the best one. As an ecommerce web development company in Chennai, iStudio Technologies value every single customer and provides ecommerce services that will help in enriching your customer values as well.
Overhead expenses are the fixed ones which must be spent over it irrespective of your sales volume or profit margin rate. These expenses include giving payrolls and paying rents for your warehouse maintenance. Make sure that you gain profit through these spending but not tend to lose at any cost.
Net profit is considered to be the actual report card of your business performance and it acts as the deciding factor for the future growth of any ecommerce business. The amount left out in your hand after going through sales by cutting down all the costs and expenses incurred. Therefore tracking the net profit of the ecommerce business in its monetary terms and in percentage is highly important.
Most of the business owners in the ecommerce industry are not well-performing when it comes to tracking instead they turn out to be theself-disappointing factors. Having a measured approach is highly necessary here in order to have clarity on the real success and profit as well. Following these 10 metrics will help you to know where you stand as an ecommerce player and in which direction does your business moves on.
We are a highly innovative team in creating the most admiring and effective ecommerce websites. We at iStudio Technologies have always provided great value to our clients in servicing some fantabulous ecommerce websites. We at iStudio technologies are known for providing bestecommerceweb development in Chennai.