When it comes to programming languages, it is highly important for a developer to stay update with recent ones. In this ever changing programming world, tuning yourself updated is the most important thing to stick with the real world scenario in order to take up the lead and serve better for clients. This programming world is highly-dynamic where you can always find a new technology, framework or language to learn, and it may even lead to confusion sometimes in choosing the right one.
Selecting a programming language is always subjective either you opt it for learning purpose or implementing to cater the required service to the client. This subjectivity of choosing a language may turn out either way for you. But still, there are few languages which have always been on the top notch creating high-demand for its usage and paving a better scope for developers to learn and to execute it for business purpose. As the best website development company in Chennai, iStudio Technologiesalways deliver quality website for their clients using updated web app frameworks.
Analyzing and calculating the influence of a programming language is carried out based on various parameters, and in this blog we have used the report prepared by three established analyzing agencies (TIOBE, GitHub, Stack Overflow)in software programming field and based upon their result the ranking has been made. This priority for languages may vary from nation to nation based on several scenarios.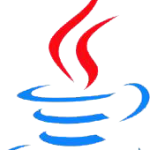 Java still holds the first position in the ranking without getting disturbed by any new inventions or found of new languages. As per the recent survey conducted by TIOBE's data this July-August, Java holds the record of holding the first and second position more number of times for decades when compared to any other languages. Still a lot of companies are involved in developing software and applications based on Java, and hence it is betted as a safe language to land-in. some of the striking features of Java are its portability, scalability, flexibility and huge base of user community.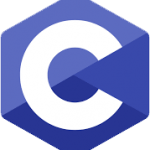 Being one of the oldest languages, C still stands tall and firm in this tough race of programming languages and outshine among various new finds. Early adoptability of this language by big players like Microsoft, Oracle, and Apple is also a striking feature. It is a cross-platform working language which works well with any operating and embedded system, thanks to its portability and flexibility nature. This language has smaller runtime hence making it capable of being system lean. As the leading web development company in Chennai, iStudio Technologiesalways surpass their client's expectations through delivering best website for their business.
Another oldest and firm object oriented programming language, and still it is found in various systems right from the desktop based web applications to framing server infrastructure. Still, C++ has its own demand in the programming world due to its flexibility, high performance and multiple contexts which is highly usable.
Python as a development language has registered a gradual growth and now has attained the established status through acquiring a position in the top5 list of best programming languages. Python has always been a promising language which acts as a core operator behind some of the latest impressive technologies like AI, machine learning, big data analytics and Robotics. As the top website development company in Chennai, iStudio Technologiesprovides complete website services to their clients in a better way.
As a modern object oriented programming language C# was developed by Microsoft to give tough competition to Java, and it hugely disrupted Java market through grasping half of its client base. It was created to develop applications on the Microsoft platforms and also needs .NET framework to work with Windows.
This concludes the list of top 5 programming languages which is high in demand in both the academic and business to get adapted as early as possible. This is just the current scenario and this may get varied even in a couple of months' time. But still the development world won't undergo huge changes where there will be slight variations in the ranking of course. We at iStudio Technologies are the best web design and development company in Chennai, who meets the varied need of diversified clients and satisfies their expectations through providing flawless websites for more than a decade of time.