Revamping your website is highly important in order to stay very alive in the competition and walk with the pulse of the receivers. As a product deliverer or a service provider one must empathize the customer view point and provide a highly engaging website in front of them. Redesigning of a website is the most common happening and every company tends to showcase themselves much better once they are done with refurbishment.
Website redesigning is always a tedious process for those who do not have much clarity over its revamping approaches. But this process can be handled in a much smoother way provided if you follow certain "website redesigning checklist". Here are some really useful checklists which will guide you in the right track towards creating an extraordinary website with some awful web designs.
Checklist For Website Redesigning
The process of redesigning a website starts with stage of planning and requirement gathering; sometimes it may take few extra hours but it will definitely cost you with loaded number of potential clients walking towards your service. Strictly following these checklists will help you in out beating the competition and stay ahead of the race.
It is highly important to frame a proper planning before diving into the process of restructuring the existing website design. Unplanned redesigning process will definitely put you in a deadlock situation. You must create a proper pathway in framing the redesigning plans and experts' analysis shows us that it will increase your success rate upto 178% provided you follow the rules strictly.
During the planning stage every web designers must follow these three checklists prior to redesigning the site: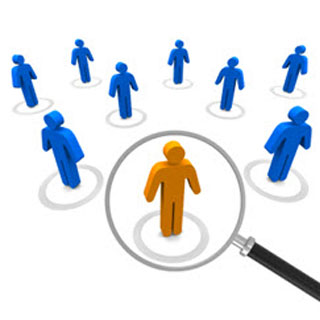 Stage2: Know Your Customer
Completely empathizing your customer needs before starting the redesigning work for your website. A detailed study needs to be carried out on the needs of your customer in order to provide them with best service ever which exceeds their requirements.
Checklists to be carried out while studying about your client:
Stage3: Know Your Competitor
Comparing yourself with your competitors will be highly helpful in improvising your business in different ways. Through comparing with your competitor perform a self SWOT analysis and figure out where exactly do you stand. This tactic also applies for redesigning your site, apart from analyzing your competitor websites have a general view over the websites and just try to find out the most engaging factor that pulls you towards the website and makes you stay up there till the final scroll.
Checklist For Competitor Analysis:
Checklist For Redesigning:
Stage4: Handling Design And Developmental Phase While Redesigning
Your stats and records won't stand longer unless it is delivered in a highly presentable way, creating a highly engaging website design and proper development is the key to the success. People started to look out for more options and a highly attractive website; hence it makes the job of designers much challenging than ever before.
Since the dominance of online market is keep on increasing every year, framing an awful web design will place you in the driver seat and keeps you stay ahead of the competition. There are some highly important points to be considered for both designing and development side during the redesigning process.
Designing is one of the most interesting and at the same time a crucial player in boosting the website and reaching the customer through their products and services. As per the recent research done by Stanford University on web credibility, it shows that around 75% of end users decide to approach a business based upon the company's website design. Adding up to the flame Missouri University's research report shows that 94% of the customers choose a service based on its website design.
The above given numbers are really big, and it states one thing very clear that design of a website acts as deciding factor in its success. The only way to acquire long lasting customers is through creating a web design which resembles your brand and communicates well with the customers.
Below I have mentioned some notable design based checklist to be considered for redesigning the website:
Unlike designing part development is the most complicated and an entirely different approach in creating a website. Since development involves multiple functionalities like website designing, adding color, implementing navigation and loading time. Unless and until the development phase is tested, we cannot assure with its work-ability.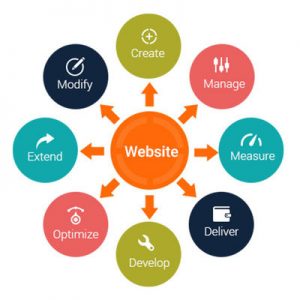 Checklist for development in redesigning a website:
Stage5: Redesigning Your Website Without Dropping SEO Range
Even a well-furnished and highly adorable redesigned website is of no use unless and until it is powered by SEO. Website optimization is important in order to reach the end users quickly and to hold a top position in the leading search engines. Most of you may worry about your position in browsers since redesigning would cost losing your SEO keywords.
Here are some preventive measures which are highly recommended to adopt in order to redesign your website without losing SEO:
Through following these above mentioned checklists you can safeguard your SEO and redesign your website as well.
Stage6: Creating Tailor-Made Content Strategy For Redesigned Website
According to a recent survey organizations including blog and other engaging contents related to their service has the high possibility of receiving 55% added number of customers, with 97% increase in inbound links and 434% of indexed pages, this shows the contribution and the power of content in a website.
Therefore creating a strategic content and including it in the redesigned website will elevate its standards resulting in generating more number of customer inflows. Here are some crucial tips to create a valuable content strategy for your redesigned website:
So far we have analyzed and considered the required factors which will be highly contributing towards the redesigning process of a website. Do's and don'ts were completely analyzed and it's time to see how to launch a redesigned website?
Checkpoints to be noted:
Reasons Behind The Failure Of Redesigned Websites
Few Stats On Website Redesigning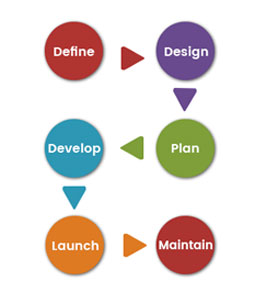 Redesigning a website with proper strategy is highly important to bring back the lost form and reach the top position in the search engines. Apart from designing, few assistive works also needs to be carried out in order to create a highly innovative website design.
iStudio technologies is the best web designing company in Chennai, which has involved in the web designing service for a decade through providing some flawless and trending website designs to their customers of different business verticals. If you really need your website to be redesigned in a proper way, then iStudio Technologies be the safe place to land in.