According to a survey done by PSD center, it is found that globally 29% of small scale businesses do not have a professionally designed website, and 94% of website visitors find design has the primary factor that makes or breaks their trust.
This states the importance of a website design for a business irrespective of the industry to which it belongs too. Staying updated with current web design is the key for success and it has been proved earlier in the past.
When it comes to web design trends keep evolving quite often and the industrial players need to catch up with its speed to make their presence count among their rivalries.
Following a sleek web design may be a trend at this point of time, but it will soon fade away in a couple of months, this is the real example of sticking with the web design trend and still using the outdated designing approach.
This upcoming 2019 will give high priority to mobile based designing methods to cover the high potential targeted masses easily.
Are you looking for updated and quality web design in Chennai?
Multiple your leads and revenue 3X times
How long do you think will be the wait time of website visitors? Today's website visitors are highly impatient and they expect a site to get load within 2-3 seconds.
According to studies done by Akamai and Gomez.com, 50% of website visitors used to abandon a site if it takes more than 3 seconds to load.
Losing half of the targeted clients will highly degrade any business and it needs to be taken into serious consideration by updating the website design.
It is always advisable to check the speed of your website regularly with Google Speed Update since June 2018, and Google is giving much priority to websites that loads faster when it comes to SEO rankings.
It is better to test the speed of the website during the designing process, instead of checking it out post designing the website.
Always remember that website speed is always a designer concern, and it is not the developer's duty to focus on it.
It's time to say good bye to huge images, uncompressed videos, and bloated Javascript that contribute towards slow loading website.
This 2019, will be giving high priority to fast loading websites and accustom other aspects like videos and big images accordingly.
As the best web Design Company in Chennai, India iStudio Technologies helps your website to get loaded faster through providing seamless design services
Around 48% of the website visitors feel that website design is the high contributing factor towards a website's credibility. Since its inception, mobile devices are found to be the most happening thing both in user as well as industry perspective. When designing industries started creating mobile-centric website designs the overall interaction between clients and companies got increased and as a result of it the industries also witnessed a huge inclination in terms of client acquisition and revenue generation. Flat designs are purposefully brought-in to enhance the user experience of targeted clients, as it has the two-headed advantage of making the browsing experience of mobile as well as desktop user simple and effective, and it also contributes highly towards SEO ranking. As a solid replacement for slow loading high-resolution images, flat designs use bright colors, sharp edges and more open space to enhance usability. Flat designs are not a boring design module; instead its bright colors would bring in simple imagery vision and sans-serif fonts that increase user engagement. Another advantage of having flat design is it is not dependent on pictures and there is no room for large amount of data to get loaded, this ensures two major factors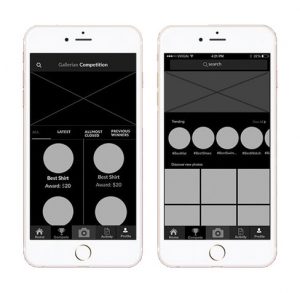 48% of users find that a company is said to be irresponsible if it is not designed in a mobile-responsive way.
The speed of a website is not the only factor that a search engine counts, but it also takes into considering several other factors while ranking a site.
Search engines, especially Google are highly concerned about user's likeability, and they expect the same from every website.
It's been three years since mobile searches have overtaken desktop search and it has also highly affected Google's search algorithm to give first preference to mobile-friendly websites.
Creating a highly responsive website design is found to be the key to elevating your business opportunities and expanding your target customer base.
Earlier designers used to create desktop oriented designs for website, and then they used to convert it as mobile-friendly.
Now things have changed and designers have started to give priority for mobile-based website designs, this is not just done for SEO purpose, but it is aimed at improving the overall usability and convertibility of your targeted customers.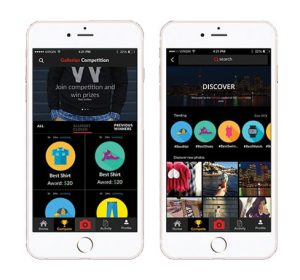 Close to 38% of website users stop using a website if the layout design is found to be unattractive, layout plays the most crucial role when it comes to web design and it acts as the deciding factor.
The asymmetric or grid layouts have already started leaving its footprint in the trending web design world, and the early adopters will survive better.
As a continuous loop chain of flat design, asymmetric layouts provide a huge contribution to this kind of design resulting in overall improved website experience.
Asymmetric or broken grid layout has proven to be successful in the history, past in newspapers and editorial publishing's. This approach actually helped well to represent content or image in a better and distributed way to convey the message clearly and properly.
Using asymmetric layout helps users to focus on specific area of their interest that eventually improves readers' engagement in a website.
Just representing a website design in a broken grid format is not enough here, but it needs to structured and arranged in a hierarchy this is where the designers will face the real challenge.
Using An Asymmetric Layout Involves The Following Activities Like:
Almost 55% of website users prefer bullet less listed information, and at the same time, 70% of users prefer bulleted listing information.
As the commanding follower of flatted designs and broken grid layouts, geometric shapes inserted in a website brings wholeness to the entire design and also for viewers to enhance their engagement.
As a user, if you think these shapes are the similar ones which we have come across in our mid-school, then you are 100% correct.
A simple form of geometric shapes when combined with bright colors and broken-grids used to add a nice flavor of classical design to your website which increases the scope of user engagement.
Usage of geometric shapes brings complete balance to your website by holding a characteristic trait of dynamism and in-depth presence.
The versatile nature of geometric shapes made them eligible to get added in the web design trends for 2019; most importantly it helps images to get loaded faster and improves the site speed.
The in-depth nature of geometric shapes can be found in the way they bring out the ideas and emotionsfor which it is been used. For example, say rectangle shape represents stability and circles represents unity.
As the leading website design company in Chennai, India iStudio Technologies not just focus on providing a good web design, but we also care for our clients to represent their vision through our innovative graphical image usage.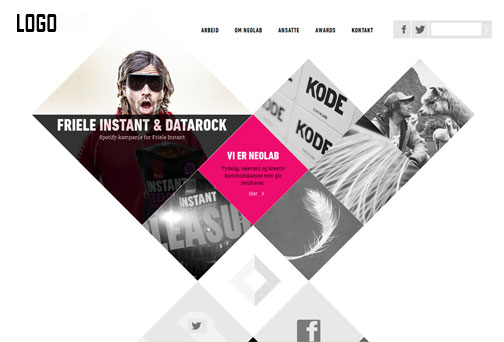 As the web design trends get updated every year, it comes up with some new ideas to satisfy their preferred target audience.
When taking into a count of countries like India, the numbers of B2C websites are more when compared with B2B sites.
This states one thing clear that B2C websites need to focus on their huge crowd of end customers, and for most of the services it is the millennial (people born after 2000) who will be the target customers.
Checklist for development in redesigning a website: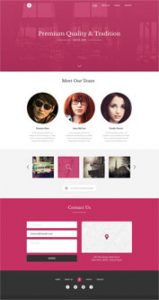 Hence, it has become mandatory to read out their pulse and provide a highly engaging website according to their requirements.
It is not that easy to satisfy these set of customers, as they are highly aware of their needs, very much cautious about the industrial evolutions and their interest keeps changing very frequently.
Color representation, image fixtures and other styles included in the web design are common aspects but the most innovative change that is to be witnessed in this 2019 is the arrival of single page web design.
Setting Video Backgrounds
Video content is said to increase the conversion rate of your website up to 80%, this is a huge number at any cost, and it will definitely boost your sales.
When compared to flat design, broken grid, geometric shapes and single page display design, video content is highly effective.
As a website holder you might deeply concerned about the site loading speed, but the conversion ratio overcomes this small hurdle which is found to be profitable.
Video posts have highly emerged these days as it can be used in a customized way where one can play it in an auto mute form while going through the specific feed or page.
There is no doubt that quality and well framed video is a true-attention getter, it makes the targeted users to stay for longer, and it eventually increases site metric and improves overall SEO performance.
As an end-to-end custom Website Design Company in Chennai, India iStudio Technologies provide the required set of website design service in a flawless way.
Another noticeable web design trends for 2019, is the usage of miniature animations in the exact G-spot of the website.
Next, to single page design and video background, micro animations play a huge role in the web design trends for this 2019.
Web design industry follows some minor practices at present to keep engaging the customers through lively micro animations.
Micro animations help the users to understand the site when they used to mouse over or click an element or while clicking a submit button or even during menu expansion.
Micro animations are even present in the moving video background where it helps to improve the engagement of users through creating a proper visual hierarchy in the website design.
This visual hierarchy setup is very useful in helping the website visitors to focus on the particular section of interest.
These micro animations have become the predominant force in the evolving web design industry and play a huge role in bridging the gap between user and service provider.
As the best Web Designing Company in Chennai, iStudio Technologies provides complete solutions with micro animations that enhance user experience and engagement in your website.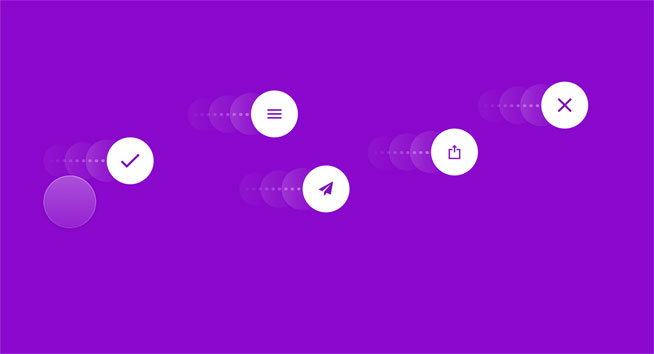 A study reveals that 50% of the website visitors abandon a site due to lack of respondents for their queries, this issue cannot be isolated at any cost which leads to a huge loss for your business.
Chabot's have witnessed a great evolution since its inception, and it is becoming highly useful for various fields that include websites too.
Application of Chatbot is much diversified ranging from getting multiple possible relevant queries to your search for implementing an auto interactive session with your users whenever they approach your site.
Using Chatbot you can provide assistance to your customers 24*7, as auto-respond functionality is one of the wide used elements today in Chabot's it heavily contributes a website to find and convert a potential client easily.
As the top Web Designing Company in Chennai, iStudio Technologies offer quality Chatbot service to help your website acquire huge set of potential customers.
Web design trends for 2019, will be a proper combination of splendid, innovative and out-of-box functionality implementation associated with simple and elegant design features to accompany it in creating a well-structured and highly potential website design. As the leading Web Designing Company in Chennai, iStudio Technologies is highly capable of providing flawless, end-to-end, quality and custom web design in a stipulated time frame.