Today, practically every important feature of convenience is tied to technology.
But what about technology and real estate? Technology has wormed its way into the real estate business sector in the same manner that it has become a vital part of our daily lives and the companies around us!
You may now buy your ideal home online without ever leaving your existing residence.
Need result-driving software solutions for your business?
Why Is It Necessary to Combine Technology with Real Estate?
In the standard property management cycle, combining technology with real estate allows you to save time, resources, and money. Furthermore, the advantages are not confined to a single stakeholder. In today's market, both buyers and sellers stand to benefit from real estate technology.
Factors Contributing to the Growth of Online Real Estate
You must be acutely aware of your audience, their projections, their desires, and needs, as well as their financial capacity to satisfy those wants and requirements.
You must be acutely aware of your audience, their projections, their desires, and needs, as well as their financial capacity to satisfy those wants and requirements.
3. Public Policies and Interest Rates
Changes in local and worldwide government laws and regulations can affect permits for properties and influence your buyer's decisions in the real estate market.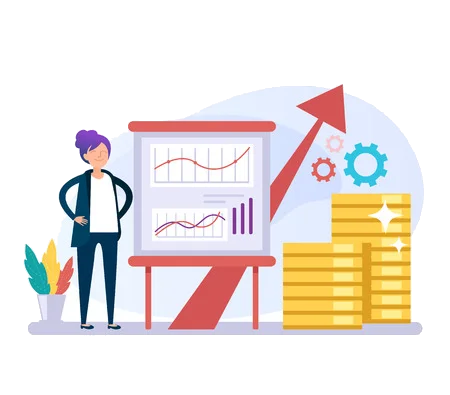 The amenities you give will put your brand two steps ahead of the competition and increase your chances of success.
Get custom-made software solutions for your business!
How Can Technology Improve Real Estate Management?
Real estate technological advancements have made it easier than ever to connect the appropriate people to the properties of their choice.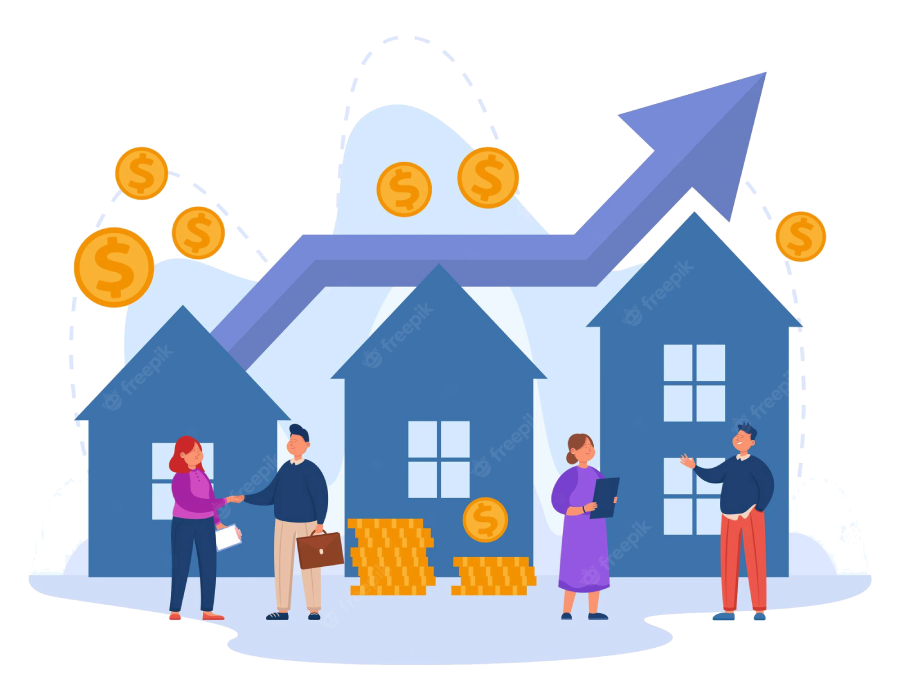 1. Comprehensive Real Estate Management
If you use real estate technology wisely, you can create an effective real estate platform for your company that allows you to address all areas of your real estate property management lifecycle from a single point of contact!
Blockchain technology provides a new way for buyers and sellers to interact at reduced prices, without the assistance of intermediaries, and with total transparency.
3. Negate the Hassles of Conventional Real Estate Management
With the correct software solutions, you can create virtual tours that allow your customers to peruse hundreds of homes without ever attending an open house!
4. Create Exceptional User Experiences
Allow customers to quickly browse, identify the correct properties that meet their needs, & connect sellers and buyers in real-time for a greater probability of closing. The ultimate victory of every firm is determined by the user experience.
Get custom-made software solutions for your business!
5. Enable Easy and Paperless Transactions
Real estate technology allows for hassle-free and paperless transactions, which will also help you earn points for environmental stewardship.
6. Club Sales and Digital Marketing
Sales and marketing are strongly connected, and real estate technology makes it simple to put your business on the map online!
7. Data Management from a Single Dashboard
With various contracts and bids related to each property you manage, data management is among the most difficult challenges of real estate property management.
8. More Purchasing Power to Users
You may also employ real estate technologies to provide your users with greater purchasing power and to assist them in making faster and more informed selections.
Improve your user experience by including financial tools like amortization calculators and flexible lease alternatives in your arsenal of online real estate skills.
Drive more customers with digitized solutions for your business!
What Are the Features of a Good Real Estate Software?
You may be inclined to obtain as much personal information about the user as possible in one go, but resist!
Keep your onboarding brief and to the point!
Lead creation and nurturing are critical stages in the real estate property management cycle.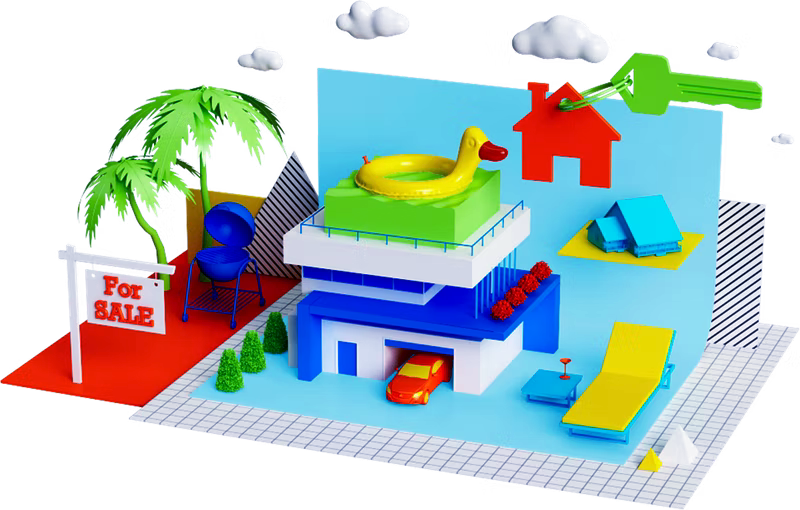 A simple and clutter-free user interface will assist you in avoiding the headaches associated with traditional real estate transactions.
Incorporating a smart map into your online real estate platform's capabilities to lead consumers to the proper areas is a fantastic idea.
Get custom-made software solutions for your business!
5. Curated Visual Gallery
You can help your users choose by creating a collection with visual aids like photographs and videos of virtual tours.
6. Detailed Property Information Pages
Ensure your online real estate platform has extensive property pages with information on the type of property, its area, the neighborhood in which it is located, neighboring amenities, and more.
7. Real-Time Updates and Alerts
Assure that your real estate platform can provide real-time warnings and notifications to your stakeholders, allowing them to make faster purchasing choices.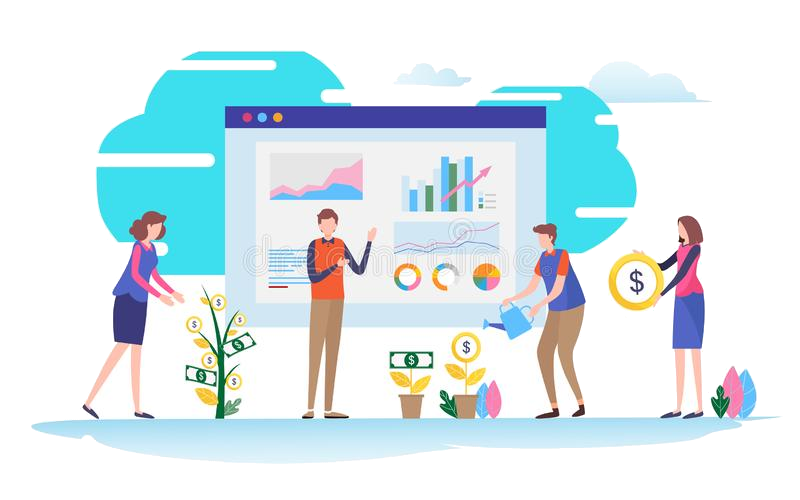 Financial tools that assist users in calculating flexible lease choices and amortization calculators enable your users to make better-educated decisions without leaving your website and disrupting the user flow.
Analytic tools are excellent for understanding how your users' thoughts function. They provide you with an in-depth insight into how your users engage with your business, allowing you to focus on strengthening your strengths and correcting your faults.
The real estate platform must have a dynamic & multilayered search filter system to assist your users in locating the finest homes that fit their specific demands among the hundreds of thousands of properties featured on your site.
11. Calendar and Scheduling Tools
Include calendars and scheduling features into the capabilities of your online real estate platform to make it easier for buyers and sellers to set up meetings and view homes.
Need result-driving software solutions for your business?
How to Use Technology to Ensure the Success of Your Business?
There are several techniques to secure and preserve the success of your real estate firm.
You can simply leverage advancements in communication technology to create a strong worldwide network of followers for your business.
The real estate sector is dynamic, and market demand for homes is driven by a variety of variables. User needs a shift in response to shifts in views, recent changes in lifestyle, and worldwide trends in socioeconomic elements.
Only by creating an online real estate marketplace that competes with your competitors will you be able to stay up with developing trends in the real estate sector and respond to the demands of your target consumers.
Get in touch with the expert team at
iStudio Technologies
now to learn more about the software solutions to boost your business!
Need result-driving software solutions for your business?