There are many more factors at work in an e-commerce website's success besides the quality of
its products. The marketing strategy and design of the website are two of the most crucial factors.
Every customer wants an easy-to-use, customized online buying experience from e-commerce websites. And creating a website with all the essential features adjusted is a tried-and-true game changer that can boost your company's performance while maximizing consumer happiness.
An e-commerce website can benefit from several features that make it simpler for owners to administer and more user-friendly for customers. However, it might be challenging to incorporate all these necessary ecommerce website functionalities and aesthetic components while developing a website. Fortunately, our team of ecommerce web designers in Chennai for online stores is ready to assist you.
iStudio technologies in Chennai is one of the top ecommerce development companies that offer the best ecommerce development services.
1. A top-level HTTPS domain
A top-level domain and a secure connection are required for an e-commerce website. Use a
country code domain if your website only serves that nation.
Making a good first impression requires using a company logo as a communication tool. Put your company's logo in a noticeable spot in the header. The best location is preferably near the left. Think about the format, background, and size as well.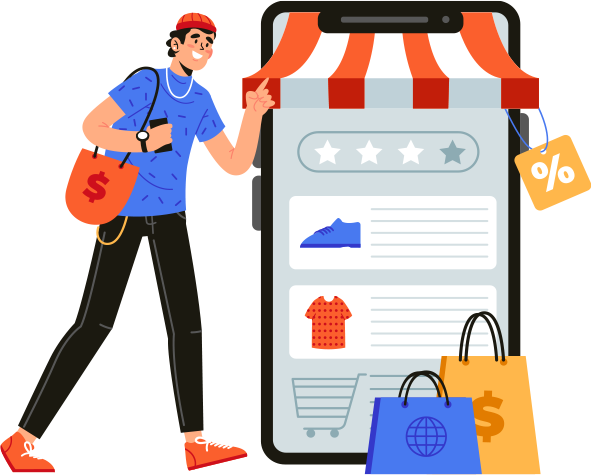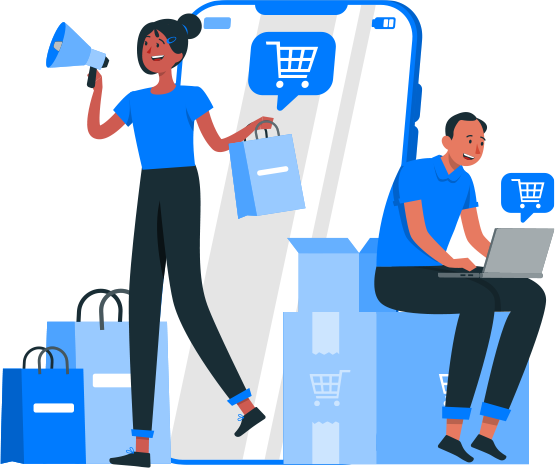 3. User-friendly navigation
Every page needs a clean navigation bar since it enhances user experience. A basic navigation
layout makes your website more understandable because it demands less effort and mental
processing. However, designing your website's navigation takes significant thought, contact
nearby ecommerce web development companies in Chennai.
A buyer could occasionally show interest in a product but decide to purchase it later. Alternatively, a consumer can find a product intriguing and want to check it out later for more information. They can save a list of these products on their wishlist, making it simple to locate them the next time they visit your website.
Customers should be able to register and log in to your website. The login features make it simple for customers to track their orders. For simple access, it's ideal for putting this on the top bar.
Customers should be able to register and log in to your website. The login features make it simple for customers to track their orders. For simple access, it's ideal for putting this on the top bar.
You can incorporate language choices to allow consumers to move between different languages and regions if your e-commerce site has multiple editions for various locations.
Looking for the best ecommerce development services in Chennai, contact us today!
Now that you know the goal, you should choose the workflow that best serves your users. Determine the app's frames, desired app components, and various app screens. Choose the order of the displays and the interface you want between the buttons.
Your search bar could increase conversions if you correctly optimize it. A search bar will not only assist your visitors in finding what they need, but it will also help you learn what your audience wants from you, contact ecommerce companies in Chennai.
Customers may need to call you for various reasons, such as to ask questions about a specific product or to explain your business hours. Making the phone number visible at the top makes this simple for them.
Why should a customer choose you above your rivals? Use unique value propositions, or UVPs, to highlight the distinctive features of your company.
You should include a few good risk-reducers to attract potential clients, including free shipping and return incentives. Because free shipping and returns are now considered customary among online customers using ecommerce website designing in Chennai.
Mention things like loyalty rewards and other exclusive deals for your regular consumers. Include a link leading to a page with more information about the deal.
14. CTA to direct visitors to key sales pages and product collections
Include pertinent Call to Action buttons and significant product categories here. Use language like "Add to cart," "Buy Now," or "Checkout" to indicate what the CTA performs. Links to pages with sales and special deals are also acceptable.
15. Featured products or Best selling products or new arrivals
To display a list of the best-selling products here, you can manually add featured products or automate the process, get in touch with ecommerce web development in Chennai.
It's crucial to keep in mind that you don't always need to reinvent the wheel to give your users an amazing purchasing experience.
It only requires paying attention to client feedback and keeping an eye on your competition to spot any emerging e-commerce trends.
Even while you don't have to use every new feature that your ecommerce platform offers, you should research the ones that the best retailers in your industry are using and that your customers have grown to anticipate.
A/B testing and customer input should be used to determine which implementations will result in greater sales and happier customers.
Contact iStudio ecommerce development company for more information so that our experts can help you decide which option is ideal for your needs.