Transform learning practices to digital platform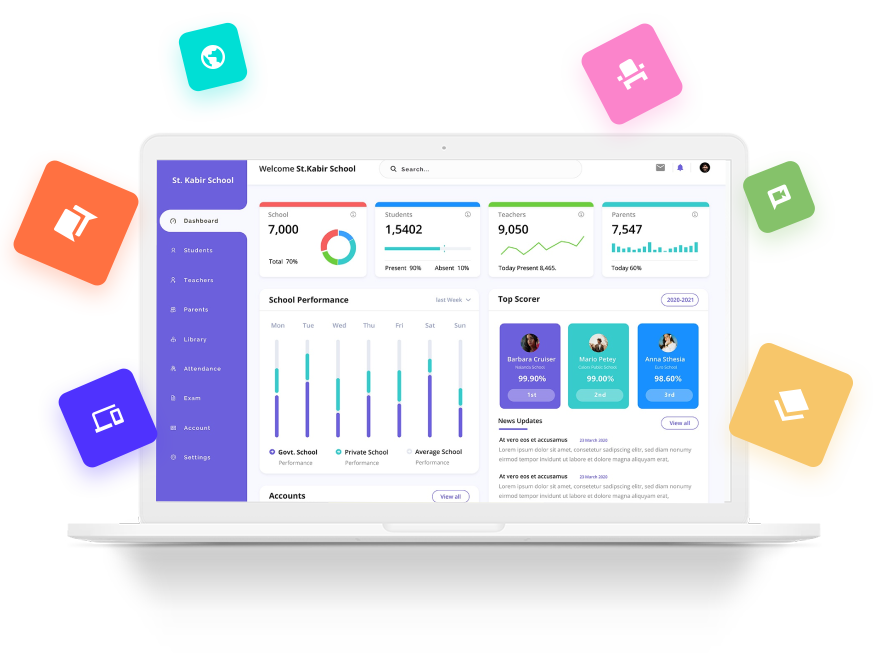 The institution management software will provide your campus with a flawless learning experience via the virtual learning management system. The LMS allows the institution to achieve its learning goals by automating the traditional classroom setting using innovative teaching approaches. This strategy enhances student-centric learning processes. The LMS system is also powered with collaborative workspaces, student assessment capabilities, communication tools, and e-commerce features. This advanced platform and its powerful, interactive tools are suitable for institutions of higher learning.
Due to the diversity and volume of learning materials available on the internet today, it becomes tedious and often time-consuming to find the right e-study tools. Additionally, students desire personalized content to improve their learning experience. To ensure that learners continue to advance their learning and career journey with the relevant content, the college ERP empowers institutions of higher education by providing timely, relevant, and quality learning materials to students.
The key benefits of the university ERP e-learning system include
Features Integrated in the E-Learning Platform
ERP Software Features / Modules