College Time Table
Maintenance Software
Schedule the classes, exams, and other happening perfectly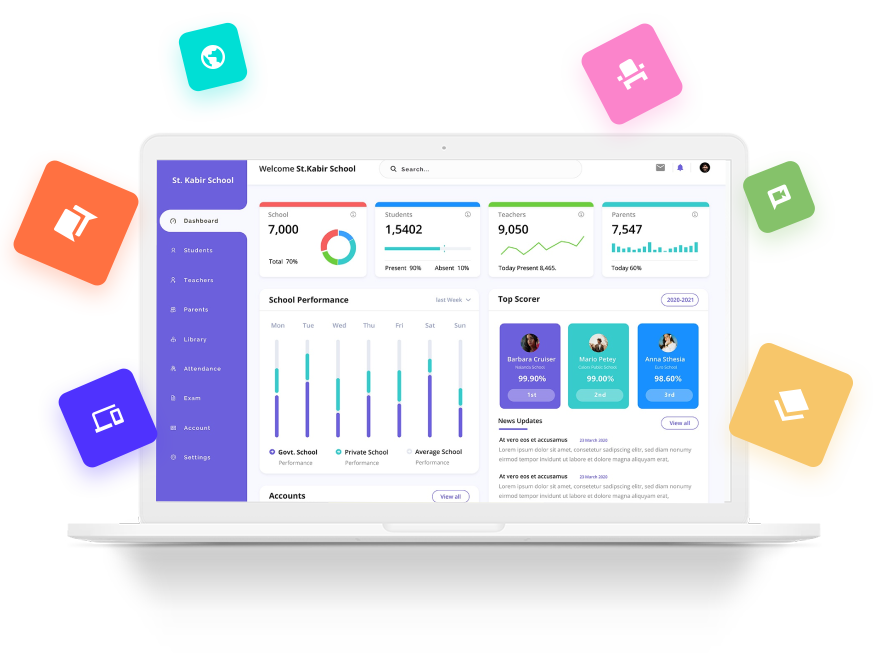 Timetable & Class Scheduling System
Our recommended institution management software is the easiest tool for creating time tables. The college ERP is user-friendly to the faculty, students, and parents. The system is modeled to improve the ability to create class time tables while providing additional adaptability to users. The university management system simplifies dilemmas associated with the creation of time tables by making automated adjustments. Colleges are now empowered to design, adjust, and distribute their class schedules.
The college ERP also has a simple class calendar functionality, which enables staff to design, arrange, and modify schedules from a single platform. They can reschedule classes, send attendance sheets to students, and many more.
What are the Pros of Timetable & Class Scheduling System?
The benefits of college ERP include
ERP Software Features / Modules